25 May

Posted By
0 Comment(s)
108 View(s)
1. Introduction

In a world where trends come and go, fashion stands as one of the pillars of modern society that continually evolves, drawing influences from diverse cultures, global events, and technological advancements. This article is set to unveil the forecasted trends in the fashion industry for 2023, with a special focus on China's top clothing vendors.

2. The Shift in Global Fashion Industry to China

Over the years, the pendulum of the fashion industry has swung from the West to the East. China has now positioned itself as not just the manufacturing giant of the world but also an emerging trendsetter in the global fashion scene. This shift has been driven by a variety of factors including rapid technological development, cost-effective manufacturing, an increasingly affluent middle class, and a vibrant young demographic that craves unique and trendy apparel.

3. 2023 Fashion Forecast

The fashion industry in 2023 promises an exciting array of trends. While there's still a place for tried-and-true classics, we also expect to see some innovative trends that align with the current zeitgeist. Sustainability, minimalism, and localism are predicted to be big influences in fashion for 2023, fueled by conscious consumers who prioritize the planet, simplicity in design, and supporting local industries.
| Trend | Description |
| --- | --- |
| Sustainability | Brands will continue to work towards producing more sustainable and ethical clothing, influenced by a more conscious consumer base. This includes reducing waste, using recycled or organic materials, and implementing fair-trade practices. |
| Minimalism | A trend towards more simplistic and versatile pieces is anticipated, allowing consumers to reduce waste and get more mileage out of a smaller wardrobe. |
| Localism | Consumers are increasingly supporting local brands and manufacturers, thereby boosting domestic economies and reducing carbon footprints. |
Stay tuned for an in-depth look at the top Chinese clothing vendors in 2023, who are not only embracing these trends, but also setting new ones in the global fashion industry.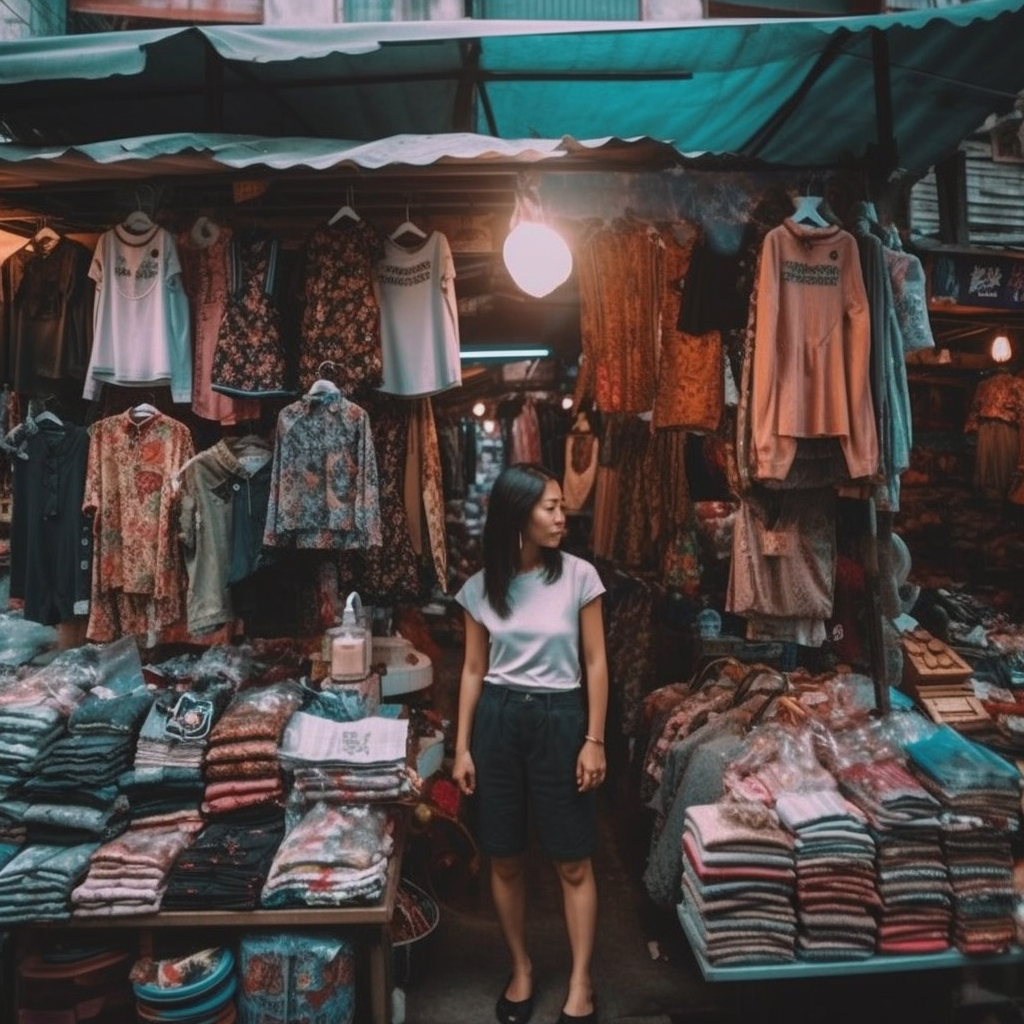 4. Top 8 Chinese Clothing Vendors You Can't Miss in 2023

The list of top Chinese clothing vendors in 2023 is a diverse mix of fast-fashion giants, emerging trendsetters, and even marketplaces offering a vast array of styles.

4.1 Shein: Leading the Fast-Fashion Market

Shein has risen to prominence as a leading fast-fashion retailer with a wide variety of trendy styles at affordable prices. It has been able to attract a large and loyal customer base with its fast turnaround of new styles and its inclusivity, offering sizes from petite to plus.
| Strengths | Weaknesses |
| --- | --- |
| Rapid turnover of styles | Quality can vary |
| Inclusive sizing | Limited customer service |
4.2 Romwe: The New Kid on the Block

Romwe is an emerging brand that's making waves with its trendy and affordable clothing. Romwe has managed to carve a niche for itself with a more curated collection than some other fast-fashion sites, targeting the younger demographic.
| Strengths | Weaknesses |
| --- | --- |
| Curated collection | Smaller range than competitors |
| Trendy and affordable | Limited sizes |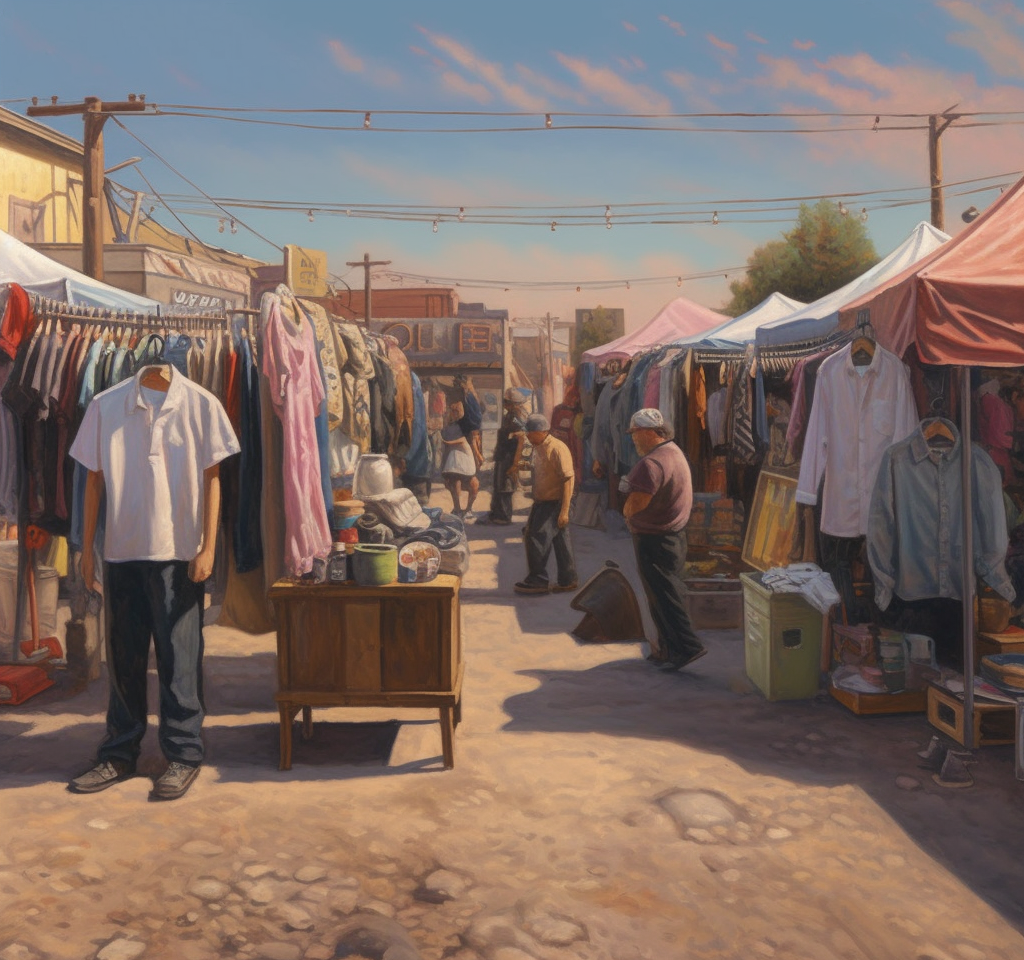 4.3 ZAFUL: The Trendsetter

ZAFUL stands out for its creative and trend-setting designs, particularly in swimwear and outerwear. The brand has gained a reputation for being ahead of the curve when it comes to fashion trends, and has a strong focus on sustainability.
| Strengths | Weaknesses |
| --- | --- |
| Innovative designs | Higher prices than competitors |
| Sustainability focus | Returns can be difficult |
4.4 ChicV: Rising Star in Luxury Clothing

Rapidly gaining traction in the high-end fashion market, ChicV offers a curated selection of luxury clothing that marries traditional craftsmanship with modern design. It's a brand to watch for fashion-conscious consumers seeking statement pieces.
| Strengths | Weaknesses |
| --- | --- |
| High-quality craftsmanship | Higher price range |
| Modern luxury designs | Limited accessibility in certain regions |
4.5 CICHIC: The Affordable Choice

CICHIC thrives in providing fashion-forward clothing at extremely affordable prices. The platform carries a wide variety of styles and is a popular destination for those looking for trendy yet economical fashion options.
| Strengths | Weaknesses |
| --- | --- |
| Affordable prices | Variable quality |
| Wide variety of styles | Slow shipping times |
4.6 AliExpress: The Market Giant

AliExpress, a large online marketplace, offers clothing from numerous vendors across China. Its wide array of styles and price points make it a go-to site for many fashion shoppers, despite some of the potential risks of online marketplace shopping.
| Strengths | Weaknesses |
| --- | --- |
| Wide array of styles and prices | Variable quality depending on vendor |
| Convenient shopping experience | Returns and refunds can be complicated |
4.7 GearBest: The Innovation Station

GearBest has carved out a niche for itself with its focus on incorporating technology into its fashion. From smart clothing to wearable tech accessories, GearBest is the place for those who want to stay at the intersection of fashion and technology.
| Strengths | Weaknesses |
| --- | --- |
| Incorporation of technology | Niche market may not appeal to all |
| Innovative designs | Higher price point for tech items |
4.8 Yoins: The Style Curator

Yoins is a fashion-forward platform known for its trendy selections. Yoins offers an array of unique, stylish pieces that are curated to appeal to young, style-conscious individuals.
| Strengths | Weaknesses |
| --- | --- |
| Trendy, unique designs | Slightly higher prices than budget fast-fashion |
| Curated selections | Limited options for plus sizes |
5. How to Collaborate with Chinese Vendors

Collaborating with Chinese clothing vendors can be a rewarding venture if approached correctly. The process generally involves reaching out to vendors, discussing potential partnerships, negotiating terms, and maintaining open lines of communication for future collaborations. It's also crucial to perform due diligence before entering any partnership to ensure the credibility of the vendor and the quality of their products.

6. Risks and Rewards of Fashion Partnership with Chinese Brands

As with any business venture, collaborating with Chinese clothing brands comes with its own set of risks and rewards. On the upside, you gain access to trendy, cost-effective fashion products and a vast consumer market. On the downside, you may face issues related to quality control, cultural differences, and communication barriers.
| Rewards | Risks |
| --- | --- |
| Access to cost-effective fashion products | Potential quality control issues |
| Entry to a vast consumer market | Possible cultural and communication differences |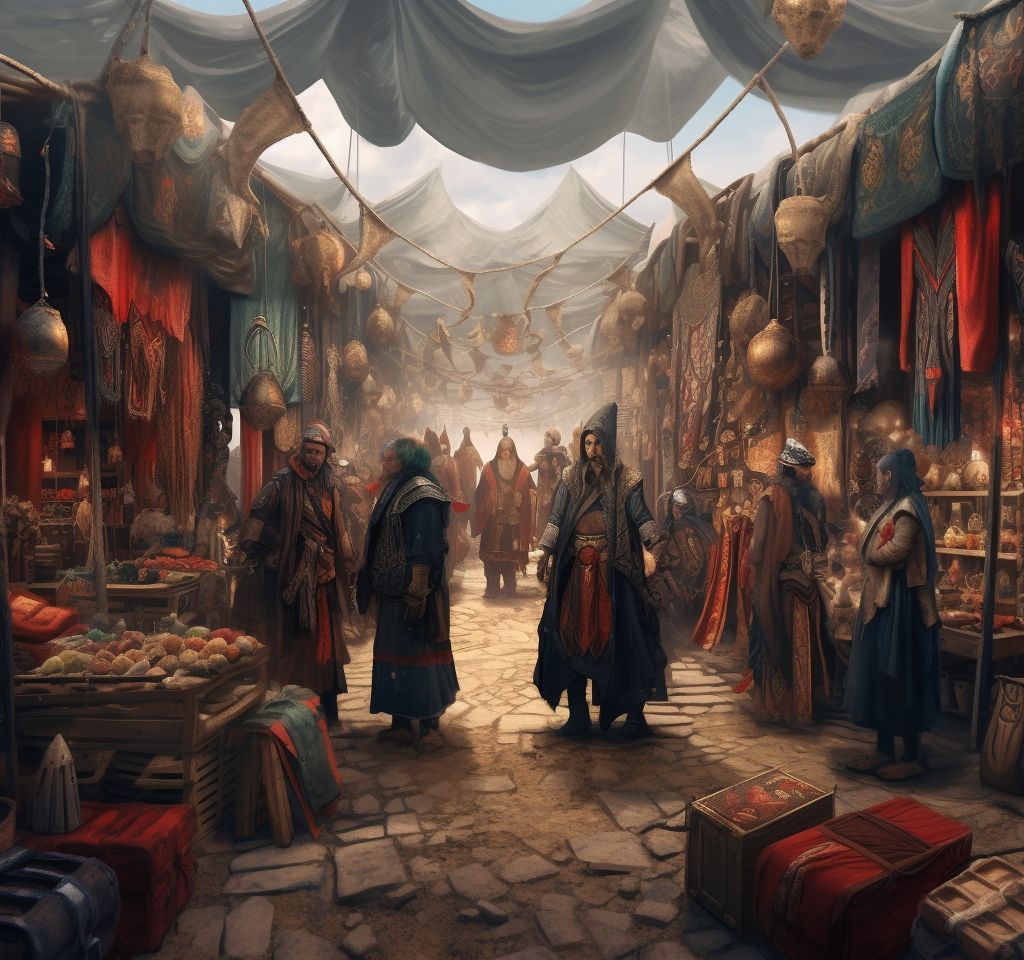 7. Conclusion

In the ever-evolving world of fashion, keeping up with the latest trends and finding reliable clothing vendors is essential. China has emerged as a powerhouse in the global fashion industry, offering a diverse range of clothing vendors catering to different tastes and budgets.

In this article, we've unveiled the top 8 Chinese clothing vendors you can't afford to miss in 2023. From fast-fashion leaders like Shein and Romwe to trendsetters like ZAFUL and ChicV, these vendors offer unique styles, affordability, and quality craftsmanship. Additionally, platforms like AliExpress and GearBest provide a vast array of options for fashion enthusiasts seeking variety and innovation.

Collaborating with Chinese vendors can open up exciting opportunities for businesses and individuals alike, but it's crucial to conduct thorough research, establish clear communication, and be mindful of potential risks.

As we embrace 2023, the fashion industry is poised to embrace sustainability, minimalism, and localism. Consumers are increasingly conscious of the environmental impact of their fashion choices and are seeking more sustainable options. They're also gravitating towards minimalist designs that offer versatility and longevity, as well as supporting local brands to foster regional economies.

Whether you're a fashion enthusiast or a business looking to explore new partnerships, China's fashion landscape in 2023 offers a wealth of possibilities. Stay tuned to the trends, embrace innovation, and collaborate with reputable vendors to make the most of the vibrant and ever-evolving Chinese fashion industry.