16 Jun

Posted By
0 Comment(s)
114 View(s)
In the dynamic realm of fashion, where trends come and go with the seasons, some elements remain timeless. The women's skirt is one such item, a versatile piece that can transition from casual to formal, day to night, with just the change of a top or an accessory. But behind every great skirt is a manufacturer who expertly combines design with quality to create a piece that not only looks good but feels good too.

Quality skirt manufacturers understand the importance of blending comfort and style, producing designs that reflect contemporary trends while honoring timeless classics. They appreciate the value of a well-tailored skirt, the impact it can have on a woman's confidence and style statement.

In this article, we will introduce seven top-notch women's skirt manufacturers in the United States. These manufacturers have not only stood the test of time but have also defined and redefined skirt fashion through their commitment to quality, design, and customer satisfaction. They are Levi Strauss & Co., J.Crew, Ralph Lauren Corporation, Guess, Inc., Brooks Brothers, BCBGMAXAZRIA, and Diane von Fürstenberg (DvF).

With a vast array of skirt styles and a commendable reputation in the fashion industry, these manufacturers have something for every woman who wants to express her personality through her clothing. Each manufacturer has its unique strengths and styles, making them the go-to brands for women seeking high-quality skirts in the United States. So, let's delve into the world of these manufacturers and understand what makes them the best in the industry.

How to Choose the Best Skirt Manufacturer

Choosing the best skirt manufacturer is not as straightforward as it might seem. Many factors come into play when deciding on a reliable manufacturer that consistently delivers high-quality products. Let's discuss the three significant aspects you should consider: credibility, the quality of their products, and their customer service.

Credibility
A manufacturer's credibility is often the first thing customers check. Look for established brands with a long-standing reputation in the industry. Companies like Levi Strauss & Co., Ralph Lauren Corporation, and Brooks Brothers have been operating for several decades, attesting to their reliability and commitment to quality. Online reviews and ratings can also give a clear picture of a manufacturer's credibility.

Quality and Variety
Quality should never be compromised when purchasing a skirt. Always choose manufacturers who are known for their high-quality fabrics and impeccable tailoring. Additionally, a wide variety of styles and sizes ensures you will find a skirt that suits your body type and personal style.

Customer Service
Good customer service is another factor to consider. Whether you need help choosing the right size, have a query about a product, or need to return an item, excellent customer service can significantly enhance your shopping experience.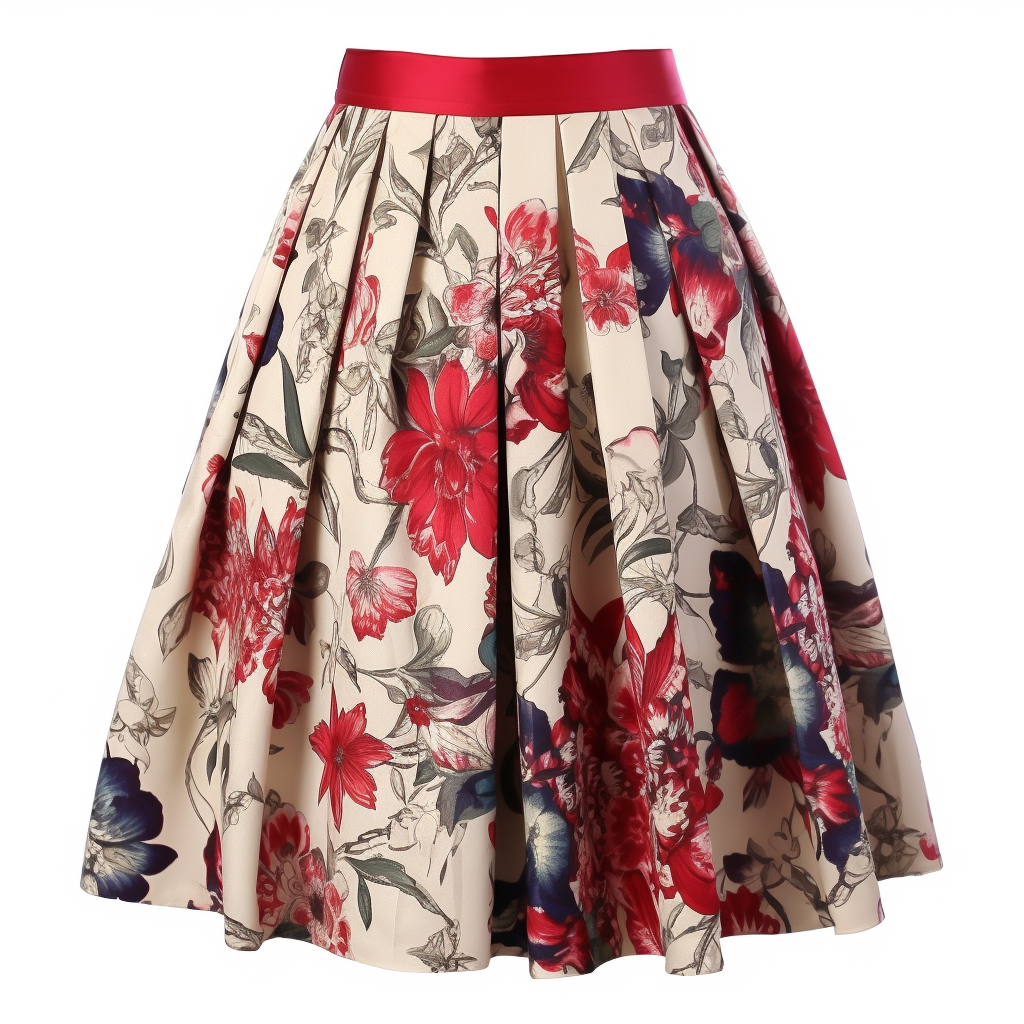 The 7 Best Women's Skirt Manufacturers in the USA

In this section, we delve into each of these manufacturers, exploring their brand reputation, unique selling points, and the range of skirt styles they offer.

1. Levi Strauss & Co.
Levi Strauss & Co., founded in 18, is one of the world's largest apparel companies. While they're primarily known for their denim jeans, their skirt selection is just as impressive. Their quality craftsmanship can be seen in their denim skirts, which offer comfort, durability, and style.

2. J.Crew
J.Crew, founded in 198 is known for its preppy and classic clothing. Their skirt selection varies from chic pencil skirts to flirty pleated options. They're a perfect choice for those seeking both casual and formal skirt options.

3. Ralph Lauren Corporation
Ralph Lauren Corporation, founded in 1967, is a global leader in the design, marketing, and distribution of premium lifestyle products. Their skirt range reflects their commitment to enduring style, quality, and attention to detail.

4. Guess, Inc.
Established in 1981, Guess is a brand synonymous with a young, sexy, and adventurous lifestyle. They offer a diverse array of skirts, from bodycon minis to maxi skirts, showcasing their dedication to both variety and quality. Known for their stylish and unique designs, Guess skirts often feature fashionable details like ruffles, button fronts, or distressed denim.

5. Brooks Brothers
Founded in 1818, Brooks Brothers is the oldest clothing retailer in the US, known for innovating many of the styles that have become staples of American fashion. Their skirt selection exudes a refined aesthetic, with a range of pencil skirts, A-line skirts, and pleated skirts that are perfect for the office or formal events.

6. BCBGMAXAZRIA
BCBGMAXAZRIA was founded in 1989 by designer Max Azria. This brand is renowned for creating sophisticated, high-quality clothing. Their skirt selection includes a variety of styles, from elegant midi skirts to dramatic maxi skirts, all characterized by refined fabrics and meticulous design.

7. Diane von Fürstenberg (DvF)
Diane von Fürstenberg, often referred to as DvF, was established in 197 The brand is celebrated for its bold and creative approach to color and print. DvF's skirt range boasts an array of styles, including their iconic wrap skirt, designed with the modern woman in mind.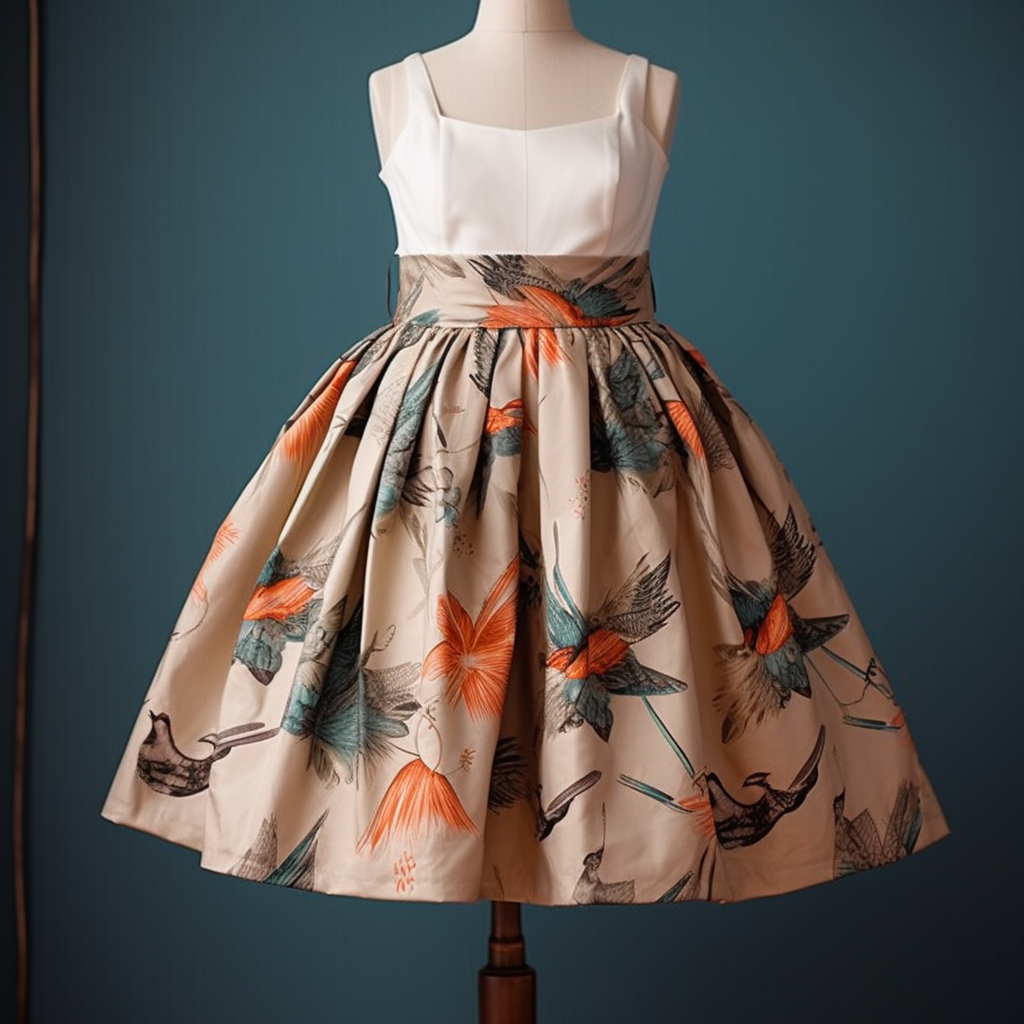 How to Ensure You Choose a Quality Skirt

Once you've decided on a manufacturer, the next step is to ensure you choose a quality skirt. Here are a couple of pointers to keep in mind:

1 The Role of Materials
The quality of the material plays a pivotal role in determining the longevity and comfort of your skirt. Natural fibers like cotton, linen, and silk are often more comfortable and breathable than synthetic materials. However, some synthetic or blended fabrics can also provide durability and ease of maintenance. Checking the fabric content before purchasing can give you a sense of the skirt's quality.

Importance of Good Stitching and Fit
Good stitching is another indicator of a quality skirt. Ensure the seams are even, and there are no loose threads. Additionally, the skirt should fit well. It should be snug but not too tight, allowing for movement without discomfort.

Conclusion

Skirts are a quintessential element in a woman's wardrobe, and choosing a quality skirt from a reliable manufacturer can significantly enhance your style statement. Whether it's the evergreen denim skirt from Levi Strauss & Co., the classic chic options from J.Crew, the luxurious lifestyle skirts from Ralph Lauren, the adventurous designs of Guess, the timeless formal pieces from Brooks Brothers, the sophisticated elegance of BCBGMAXAZRIA, or the bold creativity of DvF, each manufacturer offers a unique take on this versatile garment.

The key to finding the right skirt lies not just in understanding your personal style and body type but also in recognizing the value of quality and craftsmanship. By choosing a skirt from these esteemed manufacturers, you are not just investing in a piece of clothing but a product of years of experience and expertise in the fashion industry. Here's to making an informed, stylish choice that makes you look and feel your best.

In the world of fashion, change is the only constant. However, with these manufacturers' unwavering commitment to quality and design, you can rest assured that your skirt will remain a timeless piece in your wardrobe, evergreen in its style and appeal.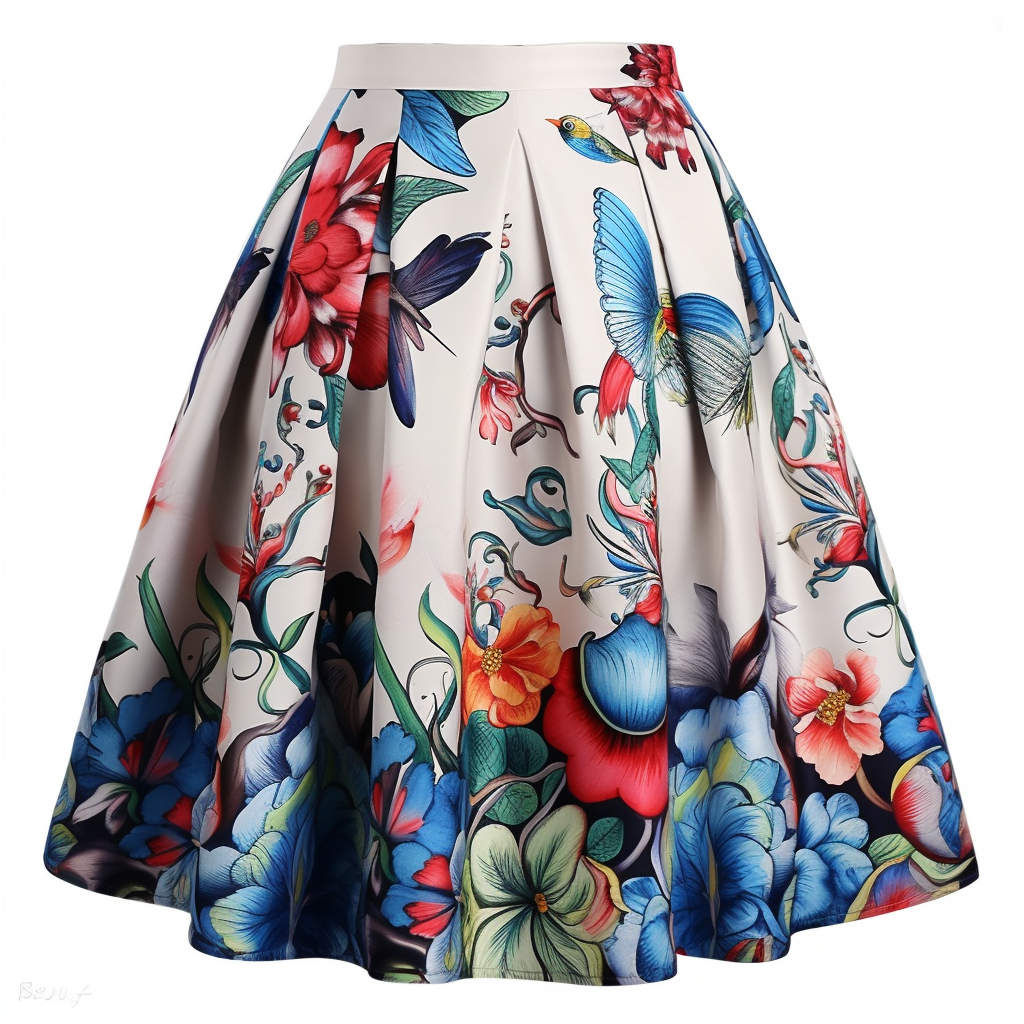 FAQs

What are the top women's skirt manufacturers in the USA?

The top women's skirt manufacturers in the USA are Levi Strauss & Co., J.Crew, Ralph Lauren Corporation, Guess, Inc., Brooks Brothers, BCBGMAXAZRIA, and Diane von Fürstenberg (DvF).

What factors should I consider when choosing a skirt manufacturer?

Consider factors such as the manufacturer's credibility, the quality and variety of their products, and their customer service.

How can I ensure the quality of a skirt?

To ensure quality, check the material of the skirt, the quality of stitching, and make sure it fits well.

Do these manufacturers offer a variety of skirt styles?

Yes, these manufacturers offer a wide range of skirt styles to suit different tastes and occasions.

Where can I buy skirts from these manufacturers?

You can buy skirts from these manufacturers at their respective retail stores, online stores, or other retail platforms that carry their brand.