04 Jun

Posted By
0 Comment(s)
109 View(s)
Clothing forms a vital part of our lifestyle, and over the past decade, the fashion industry has exploded in unprecedented ways. Particularly in Australia, the market has been shaped by shifts in consumer preferences towards more sustainable practices, rapid technological innovation, and globalization. These trends have led to a dramatic shift in the landscape of clothing suppliers, with companies constantly evolving to meet the changing needs of brands.

In the land Down Under, there exists a variety of clothing suppliers, each offering a unique portfolio of services. Some specialize in high-quality fabrics, while others are known for their trendy designs and fast-fashion items. The six suppliers in focus for this article - Cotton On Group, Pacific Brands, The PAS Group, Fletcher Jones, Cue Clothing Co., and RM Williams - represent a mix of these offerings. Each supplier has been selected based on their reputation, sustainability practices, product quality, and range of services.

In the sections to follow, we'll dive deep into each of these suppliers, providing an overview of their history, range of products, their commitment to sustainability, and other factors that set them apart in the industry. This comprehensive guide aims to give brands a clearer understanding of these suppliers, helping them make informed decisions when choosing the perfect partner for their business.

The Importance of Quality Clothing Suppliers

In the fashion industry, the term "you're only as good as your supplier" rings particularly true. The supplier a brand chooses to partner with can significantly influence the brand's reputation, its bottom line, and its ability to satisfy customer needs. Quality clothing suppliers offer a multitude of benefits, several of which are discussed below.

Quality and Consistency
One of the primary reasons fashion brands partner with quality clothing suppliers is to ensure the quality and consistency of their products. High-quality suppliers adhere to strict standards of manufacturing and quality control, leading to superior products that boost a brand's image and customer satisfaction levels.

On-Time Delivery
Reliable suppliers understand the importance of timelines in the fast-paced fashion industry. They ensure timely delivery of products, enabling brands to maintain inventory levels and meet customer demands effectively.

Cost-Effectiveness
Established suppliers often have economies of scale, which allows them to provide materials at competitive prices without compromising on quality. This can significantly reduce a brand's production costs and contribute to its profitability.

Sustainability
With consumers increasingly valuing sustainability, partnering with suppliers who prioritize environmentally friendly practices can enhance a brand's image and appeal to a wider customer base.

Overview of Australian Fashion Industry

The Australian fashion industry is a vibrant and dynamic sector, known for its diversity, innovative designs, and quality. Over the past few years, it has shown significant growth and resilience, despite global economic uncertainties.

The Australian Bureau of Statistics reported that the retail sale of clothing, footwear, and personal accessories in Australia was approximately AUD 24 billion in the 2020-2021 financial year. This robust market performance is supported by a mix of established brands and emerging designers, all sourcing from local and international suppliers to cater to the diverse Australian consumer base.

Unique Australian Style
Australian style is recognized for its eclectic blend of casual elegance, beach-inspired pieces, and high fashion. From laid-back surfwear and streetwear to luxurious evening gowns, the variety is vast and caters to a wide range of tastes and occasions.

Sustainable Fashion
There is a rising trend towards sustainable and ethical fashion in Australia. Consumers are becoming more conscious of their purchasing decisions and the impact they have on the environment and society. This has led to increased demand for locally made, ethically sourced, and environmentally friendly clothing, pushing the industry to adopt more sustainable practices.

Tech-driven Innovation
The Australian fashion industry is also at the forefront of embracing technological advancements. From AI-based design tools and virtual reality fitting rooms to digital marketing strategies, the industry is becoming more technologically savvy, ensuring its competitiveness on the global stage.

Having established the context of the Australian fashion industry, we will now delve into the details of the top six clothing suppliers in Australia, starting with Cotton On Group. Please let me know when you're ready to proceed.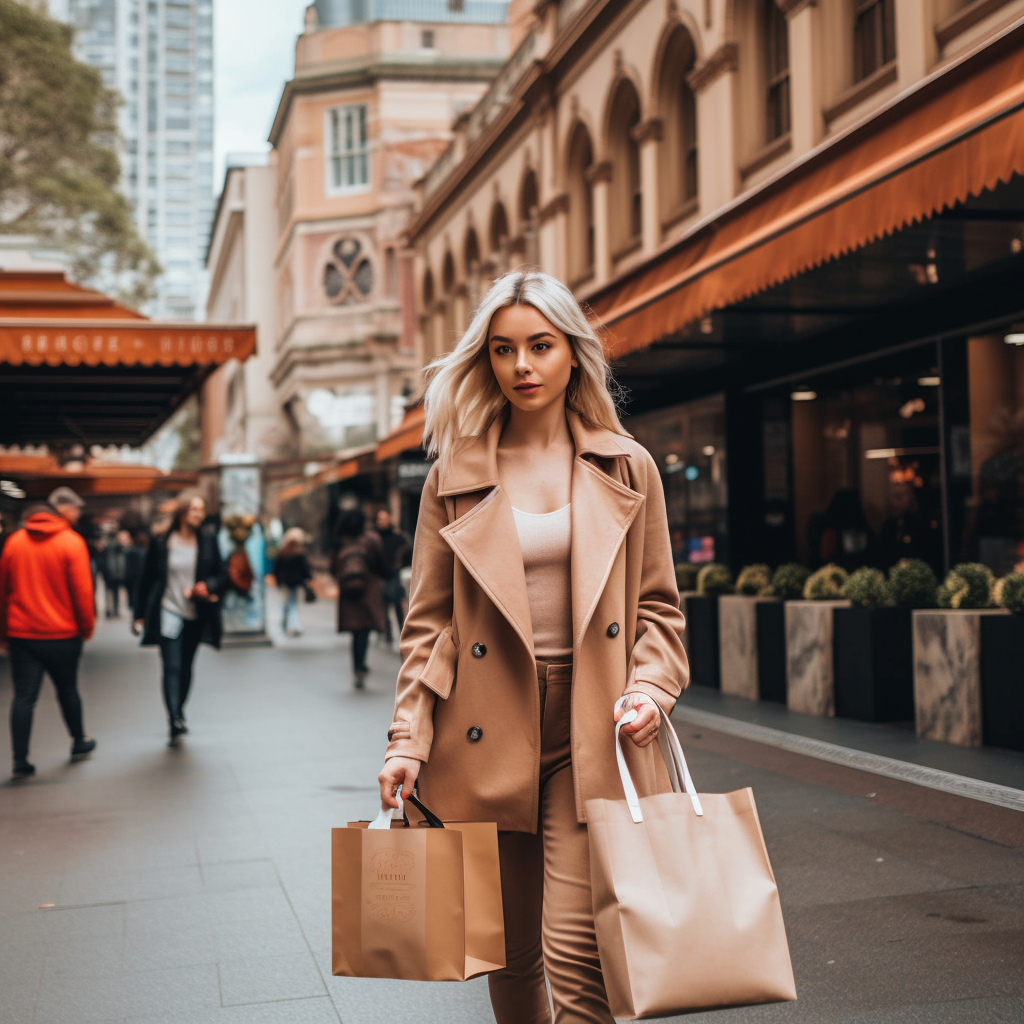 Detailed Review of Top 6 Clothing Suppliers in Australia

1 Cotton On Group

Founded in 1991, Cotton On Group has become one of the largest global retail chains originating from Australia. It has eight brands under its portfolio, including Cotton On, Cotton On Body, Cotton On Kids, Rubi, Typo, Supré, Factorie, and Lost. Each of these brands has a unique identity and caters to a specific market segment.

Product Range
Cotton On Group provides a wide range of products, from men's and women's apparel to accessories, stationery, and homewares. They are especially known for their trendy yet affordable clothing lines, which resonate well with the younger demographics.

Quality & Sustainability
Quality is a key focus area for the Cotton On Group. The company adheres to rigorous standards to ensure their products meet high quality and safety standards. They have also shown a commitment to sustainability, with numerous initiatives aimed at reducing their environmental footprint. For instance, they have a program to recycle denim and an increasing range of products made with sustainably sourced materials.

Pricing & Service
The Cotton On Group operates primarily in the affordable fast-fashion segment. They offer competitive prices for their range of products. They also have a robust online presence with e-commerce platforms servicing multiple countries and providing excellent customer service.

2 Pacific Brands

Pacific Brands, now known as Hanes Australasia after its acquisition by Hanesbrands Inc., is a major player in the Australian clothing industry. With a history dating back to the 1890s, the company is a leading supplier of everyday essential apparel.

Product Range
Pacific Brands' portfolio spans a diverse range of clothing items, including underwear, hosiery, footwear, sportswear, and casual wear. They own several well-known brands like Bonds, Berlei, Jockey, and Sheridan, each offering a unique blend of style and comfort.

Quality & Sustainability
Pacific Brands is committed to quality. Their products are known for their durability, comfort, and excellent fit. The company has also demonstrated its commitment to sustainability. It's involved in various initiatives to reduce its environmental impact, from responsible sourcing of raw materials to energy-efficient manufacturing processes.

Pricing & Service
The company operates in various market segments, offering products that cater to different price ranges. Whether it's high-end sportswear or affordable everyday essentials, Pacific Brands caters to a diverse consumer base. Moreover, the company prides itself on its excellent customer service, ensuring a seamless shopping experience for its consumers.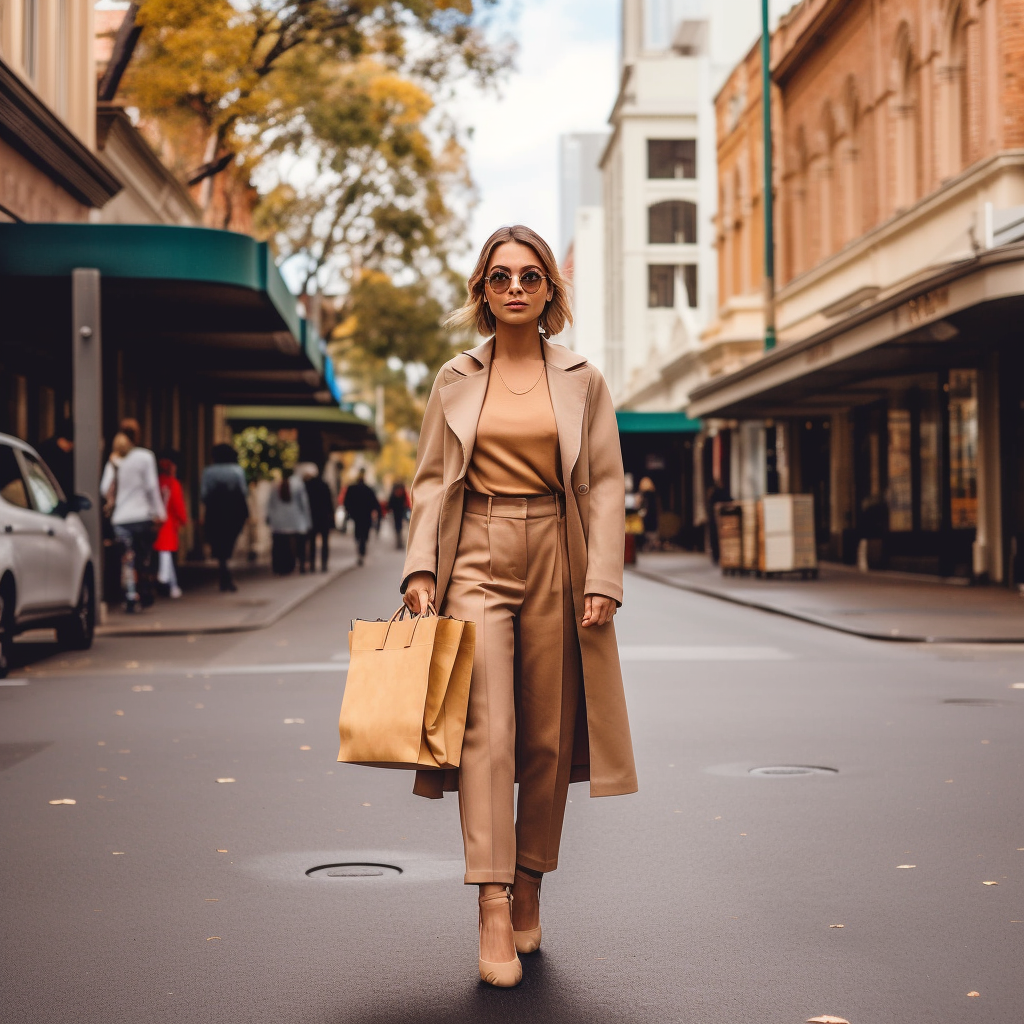 3 The PAS Group

Established in 2004, The PAS Group is a notable name in the Australian fashion industry. Despite its relatively recent inception, the company has quickly grown its portfolio, becoming a leading provider of apparel across various segments.

Product Range
The PAS Group houses a myriad of brands including Review, Black Pepper, Yarra Trail, and Marco Polo, each catering to different fashion segments. The group's offerings range from womenswear to sportswear, and from children's clothing to uniform solutions, reflecting a rich variety in their portfolio.

Quality & Sustainability
Quality is at the core of The PAS Group's operations. Each of their brands has its own stringent quality controls, ensuring that customers receive products that are not only fashionable but also durable and well-made.

The PAS Group recognizes the importance of sustainability in today's fashion landscape. Their commitment is reflected in their efforts to reduce the environmental impact of their operations, ensure responsible sourcing, and uphold ethical labor practices.

Pricing & Service
The PAS Group's diverse portfolio allows them to cater to various price points, from premium to budget-friendly options. Their brands are distributed through a network of retail stores, department stores, and online platforms, ensuring a broad reach and accessibility for customers.

4 Fletcher Jones

Fletcher Jones is a name that carries weight in the Australian fashion industry. Established in the 1910s, the company has a rich heritage and is well-known for its high-quality menswear, especially trousers and suits.

Product Range
The product range of Fletcher Jones primarily focuses on men's formal wear. The company offers a wide range of clothing items such as trousers, suits, shirts, jackets, and blazers. Known for its precise tailoring and timeless styles, the brand is a go-to for those seeking classic, professional attire.

Quality & Sustainability
Quality is synonymous with the Fletcher Jones brand. Their products are recognized for their excellent craftsmanship, superior fabrics, and durability. The company uses high-quality materials, and each piece undergoes meticulous quality checks to ensure it meets the brand's exacting standards.

Fletcher Jones is committed to sustainable practices. The company prioritizes ethical sourcing and manufacturing processes, and it has been involved in several initiatives to minimize its environmental impact.

Pricing & Service
Given the quality and craftsmanship of its products, Fletcher Jones operates in the mid to high-end price range. However, the brand ensures value for money by delivering products that are built to last. Their customer service is also noteworthy, providing personal attention and advice to help customers make the right choice.

5 Cue Clothing Co.

Cue Clothing Co., often simply referred to as Cue, is an iconic Australian fashion brand that's been around since 1968. The company is a major player in the industry, known for its cutting-edge designs and commitment to locally made fashion.

Product Range
Cue's product range mainly consists of women's clothing, with collections that offer a mix of professional wear, casual attire, and evening wear. The brand's designs are recognized for their modern twist on classic styles, catering to fashion-forward women seeking unique and stylish pieces.

Quality & Sustainability
Cue places high importance on the quality of its products. They maintain strict quality controls and choose their materials carefully, ensuring each garment lives up to the brand's reputation for excellence.

Sustainability and ethical manufacturing are core to Cue's ethos. The majority of their products are made in Australia, allowing for closer oversight of their production processes and a reduced carbon footprint. Cue also actively works towards increasing transparency in their supply chain and promoting ethical labor practices.

Pricing & Service
Cue operates in the mid to high-end segment of the market. Their prices reflect the brand's premium quality, unique designs, and sustainable practices. In terms of service, Cue offers personalized shopping experiences in their stores and an easy-to-navigate online shopping platform, ensuring customers receive excellent service.

6 RM Williams

RM Williams is an iconic Australian brand, globally renowned for its handcrafted leather boots. Founded in 1932 by Reginald Murray Williams, the company embodies the rugged elegance of the Australian outback.

Product Range
While RM Williams is best known for its premium leather boots, the company's product line extends to other apparel items as well, including clothing and accessories for men and women. The brand's clothing range captures the spirit of the Australian outback, featuring durable workwear, comfortable casual wear, and stylish formal attire.

Quality & Sustainability
RM Williams is synonymous with superior quality. The company takes pride in its meticulous craftsmanship, particularly its boots, each pair of which is made by hand using traditional techniques. This emphasis on craftsmanship results in products known for their durability and timeless appeal.

The company has a firm commitment to sustainability. It sources its materials responsibly, with a focus on utilizing local resources. Additionally, the company's emphasis on creating long-lasting products contributes to waste reduction.

Pricing & Service
As a provider of premium products, RM Williams operates in the high-end market segment. The prices reflect the quality of materials, craftsmanship, and the durability of its products. In terms of service, RM Williams offers exceptional customer support, with highly trained staff available to assist customers with their purchases, whether in-store or online.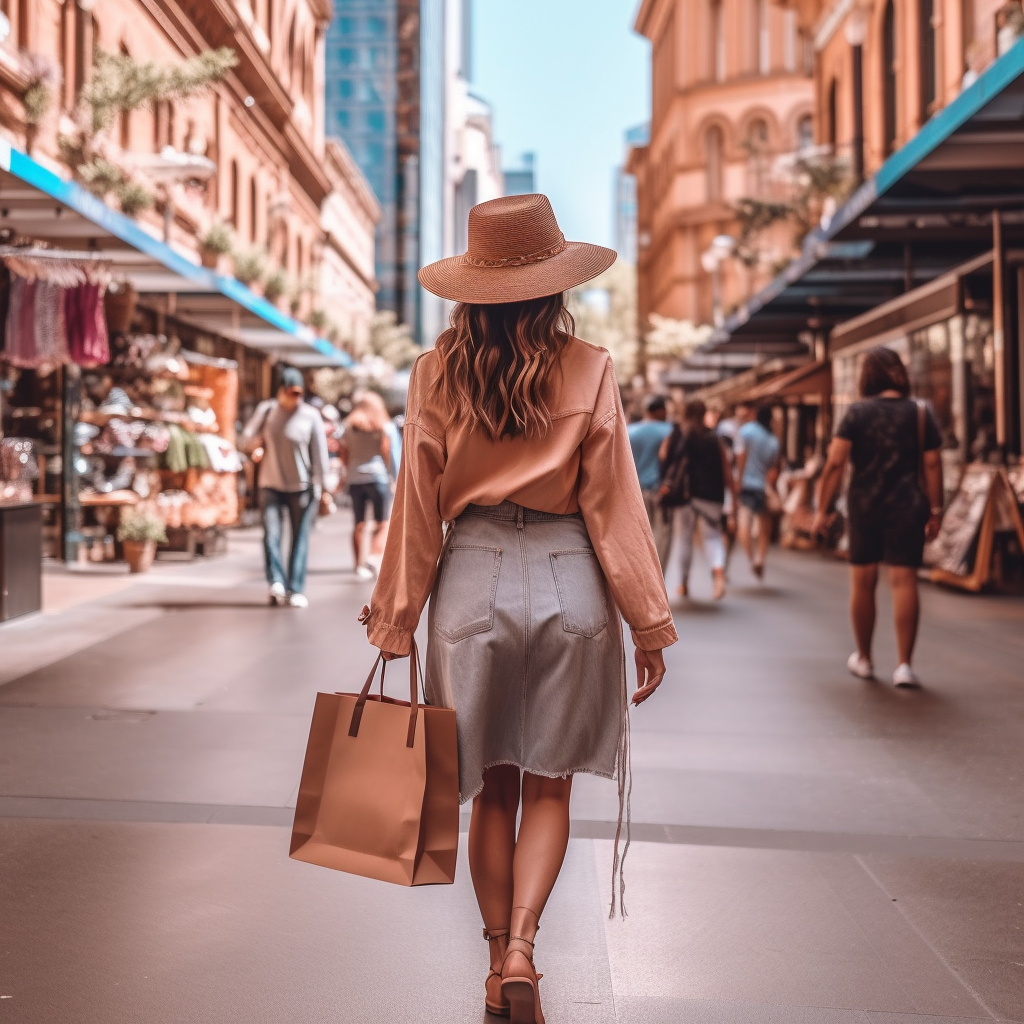 Conclusion

The Australian fashion industry boasts a diverse range of clothing suppliers, each contributing its unique flair and expertise to the fashion landscape. Our exploration into Cotton On Group, Pacific Brands, The PAS Group, Fletcher Jones, Cue Clothing Co., and RM Williams revealed the breadth and depth of options available to fashion brands in Australia.

Each of these suppliers stands out for its commitment to quality, sustainability, and excellent service. They cater to different market segments and offer a range of products to meet the various needs of consumers. Whether it's trendy fast fashion, timeless formal wear, or iconic outback-inspired clothing, these suppliers offer it all.

Choosing the right supplier is critical to the success of a fashion brand. It's essential to consider factors such as the supplier's product range, commitment to quality and sustainability, market segment, and customer service. By aligning these factors with a brand's identity and values, a brand can forge a successful partnership that drives its growth and success.

Whether you're a new fashion brand looking for your first supplier or an established brand seeking new partnerships, this guide provides an insightful starting point. The top six clothing suppliers in Australia we've discussed represent the high standard and variety the Australian fashion industry has to offer.

Remember, the fashion industry is dynamic, and it's crucial to stay abreast of the latest trends, consumer preferences, and technological advancements. Keep your brand flexible and open to evolution, just like the top suppliers in this guide, and success will follow.